Spring Break Activities for Families
Spring has always been one of my favorite times of the year. The warm weather finally returns, the trees and flowers are blooming and there is just so much to see and do.
After a recent study confirmed that quality time spent with our kids matters more than the quantity of time spent together, I thought I would share some of the things I remember doing as a kid with my family and offer some spring break activities for families. From fun in the backyard, a trip to the zoo or making the best of a rainy day; there's a little something here for everyone.
The sneaky thing about these family springtime activities is that everyone might learn something new while having fun together. And, even better, many of them are absolutely free.
Gardening
Springtime in the garden. What could be better? Here are a few spring break activities for families that our own family still enjoys each year. Make it fun and it goes from being a chore to being an adventure.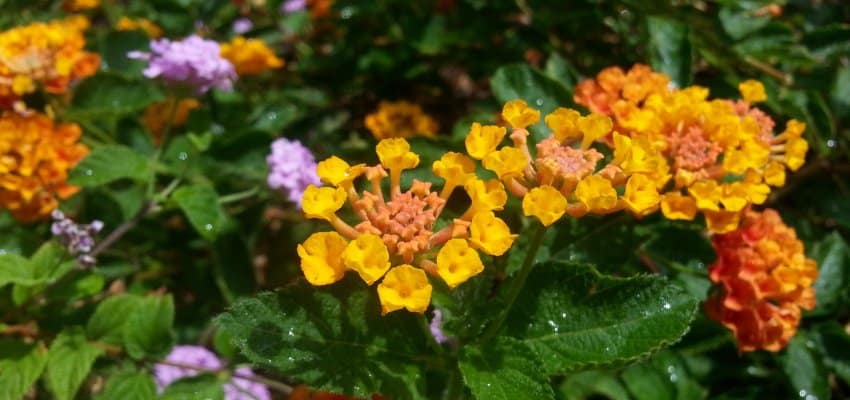 Haircuts – Pruning just sounds too much like work. Why not give flowering bushes a haircut instead? Removing last year's spent blooms is a task even fairly young children can be involved in. From holding the bag or bucket to collect the blooms to plucking, snapping or cutting off the spent flowers – there's plenty the kids can help with. Before you know it, that hydrangea will have its spring haircut and be ready for this year's flowers.
Pick Up Sticks – Springtime was also a time to pick up twigs and sticks. With my family, we counted the sticks, planted the sticks (i.e. used them as plant stakes), and stacked sticks largest to smallest. There were even a few times we had sword fights with sticks – though that probably wasn't the safest choice, it was still a lot of laughs as our weapons usually fell apart fairly quickly.
Fighting the Bad Guys – There's a battle going on out there; the good guys vs the bad guys. On one side, we have the flowers and vegetables. On the other, we have evil dandelions and other weeds determined to overwhelm the heroes of the garden. Enlist children to help fight the bad guys. Just make sure they don't deploy a scorched earth strategy and leave your flower bed a patch of bare dirt.
Dandelion Bouquets – Encourage young children to pick Mom or someone special a dandelion bouquet. Obviously, the plant is still there but by picking the blooms, you prevent reseeding and buy yourself some time to kill or pull the plants.
The Zoo
I still love visiting the zoo in the springtime. It's like a nature hike, animal safari and scavenger hunt all in one. It's also a great spring break activity for families because with school out of session, there won't be large groups visiting the zoo. Keep the cell phones turned off and get ready to have fun.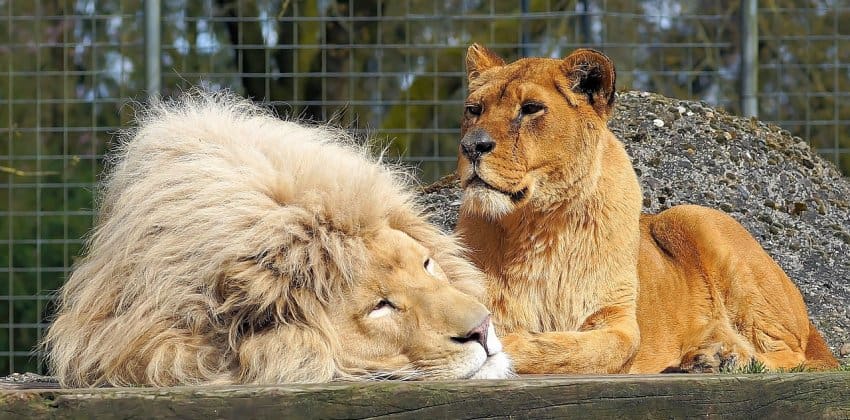 Find The Baby – Make a game of who can spot the babies first. Some animals tend to hide their young to protect them and it can be a bit of a challenge finding the baby.
Story-time in Reverse – Have the kids read the informational signs about each of the animals out loud. Let them play the tour guide and be their willing student. You'll spend more time at each exhibit and you might be surprised at how much you learn too. I'm still the sign reader in our family. It saddens me when I see parents dragging their children away from the informative signs when the children clearly want to learn about the animals they are visiting.
Living Scavenger Hunt – If your zoo has a free-flight aviary or butterfly house, you can stage your own scavenger hunt. Grab several of the information sheets that identify the birds, insects and/or animals living in the enclosure. Work with the kids to spot each of the animals. Encourage them to go quietly and slowly so they don't miss anything or scare the residents. Quite often, you just might find the most elusive residents at your feet or crossing the pathway in front of you.
Top 10 Zoos - United States
The best Zoos of the United States based on the ratings from April 2015 at tripadvisor.com
| Name | Address | Phone | Website |
| --- | --- | --- | --- |
| Henry Doorly Zoo | 3701 S 10th St, Omaha, NE 68107 | 402-733-8401 | http://www.omahazoo.com |
| San Diego Zoo | 2929 Zoo Drive, San Diego, CA 92101 | 619 234 3153 | http://zoo.sandiegozoo.org |
| St. Louis Zoo | 1 Government Drive, Saint Louis, MO 63110 | 314 781 0900 | http://www.stlzoo.org |
| San Diego Zoo Safari Park | 15500 San Pasqual Valley Road, Escondido, CA 92027-7017 | 760-747-8702 | http://sdzsafaripark.org |
| Cheyenne Mountain Zoo | 4250 Cheyenne Mountain Zoo Rd, Colorado Springs, CO 80906 | 719-633-9925 | http://www.cmzoo.org |
| Memphis Zoo | 2000 Prentiss Place, Memphis, TN 38112 | 901-276-WILD | http://www.memphiszoo.org |
| Denver Zoo | 2300 Steele Street, Denver City Park, Denver, CO 80205 | 720-337-1400 | http://www.denverzoo.org |
| Riverbanks Zoo and Botanical Garden | 500 Wildlife Pkwy, Columbia, SC 29210 | 803-779-8717 | http://www.riverbanks.org |
| Zoo Miami | 15th St, 12400 SW 152 St, Miami, FL 33177 | 305-251-0400 | http://www.zoomiami.org |
| Fort Worth Zoo | 1989 Colonial Parkway, Fort Worth, TX 76110 | 817-759-7555 | https://www.fortworthzoo.org |
Inside Fun
As beautiful as the weather can be in the springtime, it can also be filled with rainy days. But, staying inside doesn't mean that there's not plenty of spring break activities for families and opportunities to have fun together.
Eat off the Floor – Have a picnic. Spread a blanket on the living room floor, bring a picnic basket full of goodies and enjoy some time together.
Build a Fort – It was fun when we were kids, why wouldn't your own kids enjoy it too? Some furniture for walls and a sheet or a blanket are the only building supplies you need. Add in some imagination and you can go camping, spelunking or hide from Lord Voldemort.
Make Something – Finding great spring break activities for families is just a click away. Visit Pinterest with your kids. Pick out something everyone can do together. It could baking cookies, a cool science experiment, making Mother's Day presents…the possibilities are endless.
Springtime Fun For Families
The most important thing about having springtime fun is to make time to laugh and play with your kids. Sometimes all it takes to turn something boring into something great is by changing the name. "Who wants to give the hydrangeas a haircut?" sounds so much more interesting than "Let's go prune the bushes."
Engage their minds and their bodies and they'll thank you for it. Trust me, they will remember gardening together, trips to the zoo or defending their castle from Lord Voldemort. The ideas are endless, I've just shared a few of my favorites. The important part is doing it together.