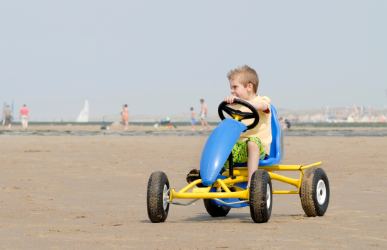 There's nothing quite like the feeling of peddling your way to new adventures. Ride-on toys are truly some of the coolest outdoor toys and the one's we've reviewed are no exception. Learn about hot new rides and old favorites like tricycles or bikes.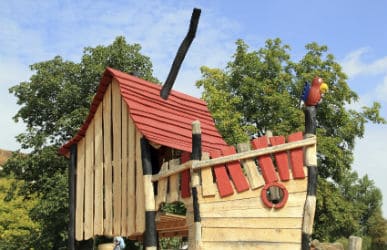 Everyone likes to have their own space. We all love having a place to be alone, or share with friends and let our imaginations run freely. And, when that special place can provide hours of safe play in your own backyard, it just might be the perfect, cool outdoor toy.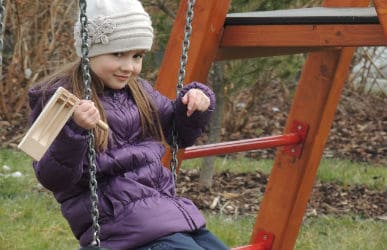 Playground across town? Why not install a swing set or play structure in your own backyard? We've all dreamed of catching a cloud or two and swinging for the stars. Cool Outdoor Toys offers advice on materials, models and safety to ensure years of fun and safe play.
Reviews by Cool Outdoor Toys
Why waste a moment of outdoor fun when you can rely upon Cool Outdoor Toys to do the research for you? Two former toy industry insiders share why they think each toy is cool, if other families recommend them and how they stack up against other similar products.
Our goal is not to list every toy in the marketplace but to help parents, grandparents and everyone who has children in their lives find toys and activities that can be enjoyed for years to come. We take the time to research where the toys are made, determine if they are holding up well for other families and whether or not we would bring them into our homes and backyards. We talk about safety and we discuss how to maintain the toys we recommend.
We'll share ideas to save money and to help ensure your purchases will stand up everything you and your kids can throw at them. We'll also share a few of our favorite toys and activities that you can make yourself.
Whether it's cold outside or sunny and warm, Cool Outdoor Toys is there helping you find the coolest, safest and smartest choices for outdoor fun.